Ryusen is for over 70 years a family business, nowadays run by president Koji Masutani and executive director Taiji Masutani,  where tradition and knife knowledge has been handed down through generations. The company has great expertise in making knives, but always keeps an eye for improvement in order to meet the expectations of professional chefs and in order to produce stunning  knives.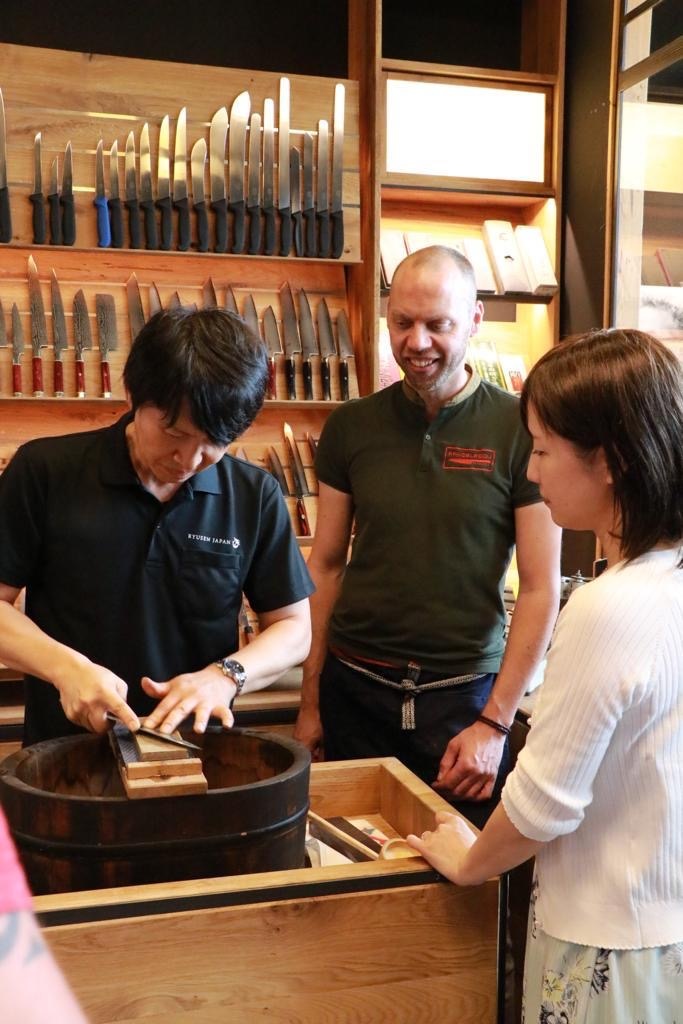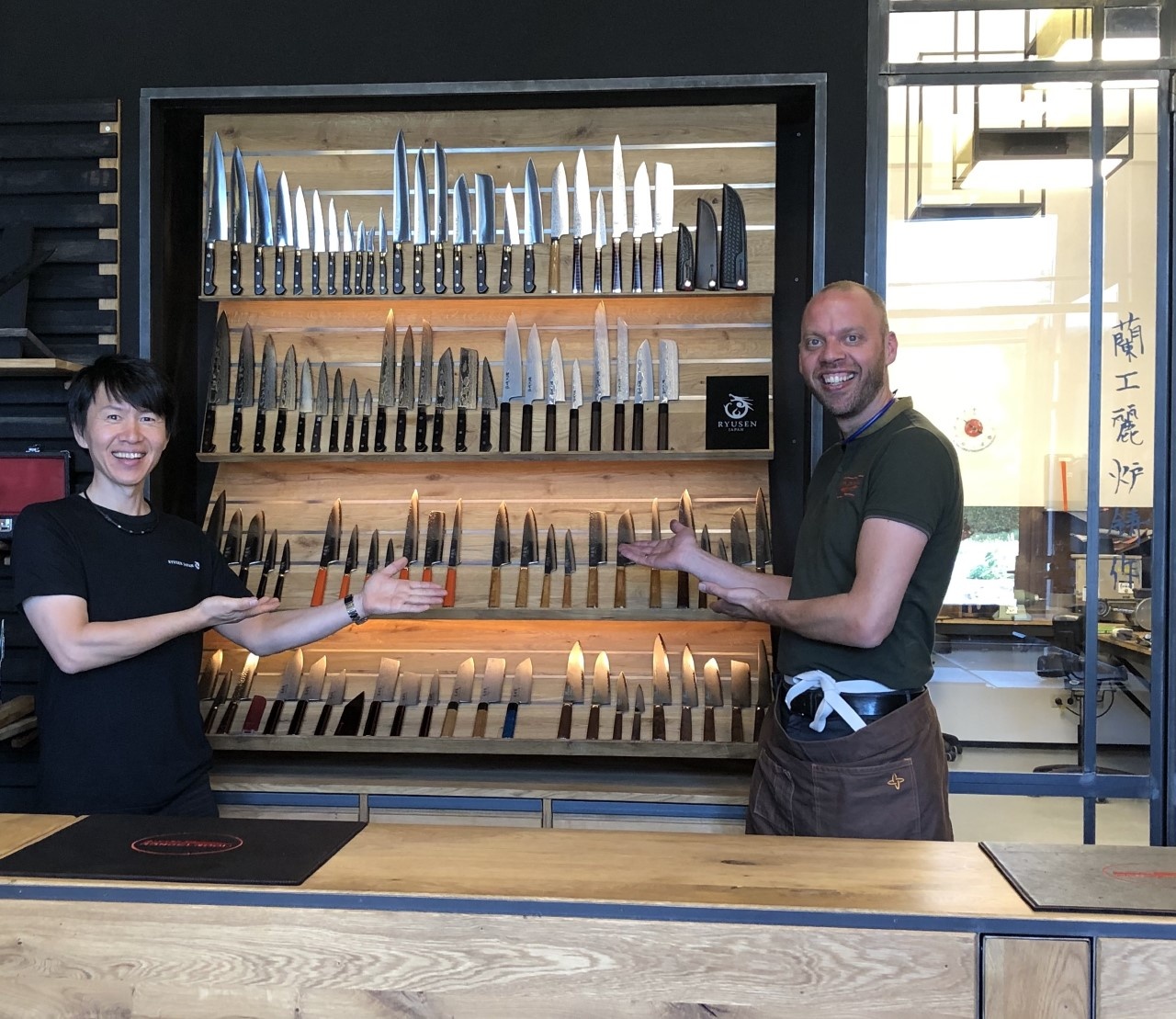 Elwin de Veld about Ryusen knives:
When I started sharpening knives, I sometimes got hold of a very special model, probably imported by a customer themselves. A Ryusen knife was one of them. To precisely measure the quality of steel, there is no better measure than the actual manual sharpening of a knife: Ryusen belongs to the absolute top in the world of handmade Japanese kitchen knives.
Until some time ago, Ryusen made various models on OEM base in Echizen, but recently they focus entirely on their own company. Ryusen has spent a lot of time researching in the field of manufacturing (forging, hardening, grinding and finishing), as well as receiving feedback from the professional end user. Their dedication, perseverance and only settling for the very best ensure that every knife is perfectly finished and meets the highest requirements of a completely handmade chef's knife. The complete process from forging to the design of the box is carried out by Ryusen in-house. I am very proud to be an importer and a reliable distributor for Ryusen.
Samurai
The company has been manufacturing kitchen knives according to traditional methods since 1953. This method was originated more than 700 years ago in the Echizen region of Japan. Knowledge of forging Samurai swords was passed on from generation to generation. A ban on wearing swords in public (1876) forced the swordsmen to shift their craft and many turned to making knives. The craftsmanship, in which the student adopts the exact methods of his teacher (Shokunin), was applied to the art of knife making. Students remained faithful to the techniques of processing even after their training, thus, the characteristics of steel processing from Echizen region survived and remained. The Echizen region, where Ryusen is located, is therefore strongly linked to the traditional methods that were used for over 700 years in making Samurai swords.
Knowledge and production techniques acquired over the past 700 years is used by Ryusen. This in combination with contemporary technology, results in true masterpieces. Ryusen has developed a unique method for forging, polishing and hardening steel. The knowledge that Ryusen acquired in the past by forging Samurai swords can be found in details of their knives. Think of esthetics and constuction techniques of there blades. Each knife is manually manufactured by hand of their craftsmen.
To perfection
Ryusen has a perfect control over the entire process of knife making. From start to finish, from forging to shaping the handle and even taking care of their own packaging material. Ryusen masters in their process of making knives, combining high carbon steel (Hagane) with a softer steel (Jigane) to perfection and creates knives with beautiful and unique damasc patterns (Suminagashi - a term that refers to Japanese paper art, where paper is marbled).  With knives, this pattern is obtained by the layering of the steel and processing with acid or blasting with glass. In every step of this process, Ryusen clearly shows that they know what they are doing and strive for knives of a particularly high standard that fit perfectly into the hand of professional chefs or enthousiastic home cooks. This company makes various series of knives with great care and pride, whereby the excellent quality of grinding, forging, heat treatment and finishing all comes together in beautiful knives.
Nowadays chefs from all over the world embrace Ryusen knives.
This photo was taken at the Chefs (R) evolution in Zwolle in 2016. President Koji Masutani (l) and general director Taiji Masutani meet chef Mauro Colagreco of restaurant Mirazur in France
(No.1 in the 2019 San Pellegrino list of 50 best restaurants in the world)