MISONO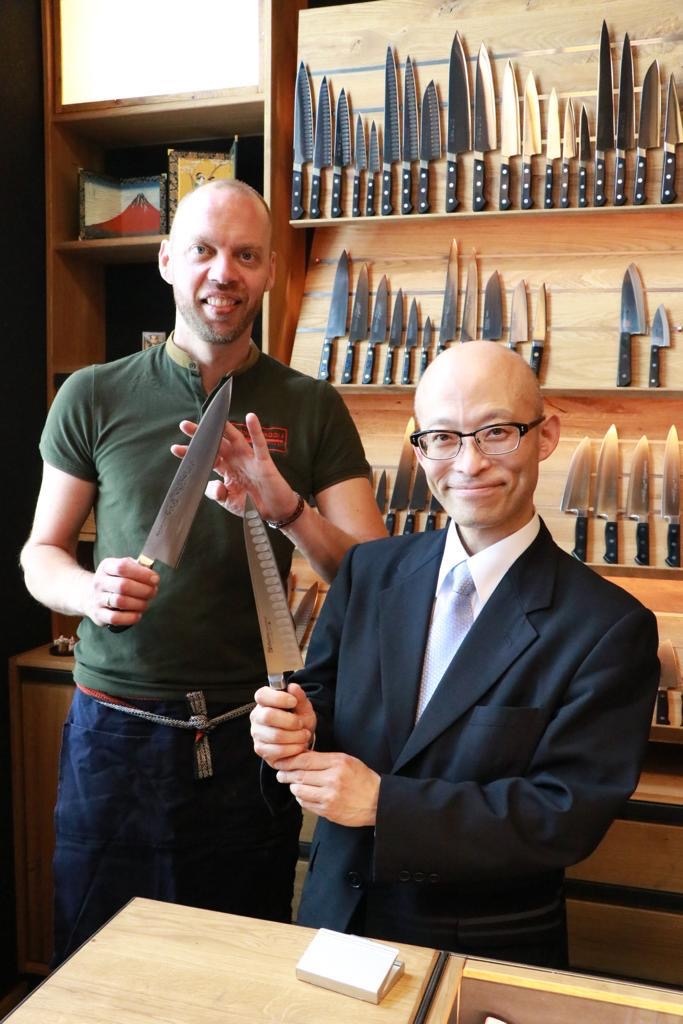 Since late 1960's Misono makes high quality knives for professionals. Misono is located in Seki, for more than 700 years  a centre of forging of swords in Japan.
In the course of time, Misono has managed to intergrate knowledge and craftsmanship with the contemporary manufacturing technic.
Every year Misono produces more than 150000 knives, mostly for the American market. The family business uses confidential technics, they rarely allow anybody in the factory.
But for us they have made an exception. Unfortunately we were not allowed to take any photos and we've received a strictly guided tour through a 4 floors building. The whole production is done by a 45 member team and the complete process is done at home, from start to finish.
One of the most striking features of Misono is that their steel is being imported from the EU. The exact ingredients and proportions of the steel are a secret. Each knife is manually finished and manually sharpened.
The combination of a deep knowledge, forging technic and the unique finish of polishing of the blade, together with an immense attention to detail, give Misono an undisputed place among the top brands of knives.